A look at ingredients reveals that the Enzyte enhancement pills share the same formula as most products in health stores that sell for around $30. Initially, those blue Enzyte pills contained yohimbe. Yohimbe is a chemical found in tree bark from Africa that causes sexual arousal. The product was no different than those at stores. It was only later that the product took the turn to becoming a scam. The pills were started to have little to no yohimbe in them, and would only contain a very low level of L-Arginine. The product barely even showed any benefits.
Moreover, they keep on bringing new product line up like enzyte 24/7, enzyte mrc etc. But apparently, with male enhancements products, how much effort the manufacturer puts into making a supplement does not exactly count for much especially if the company is putting too much effort into marketing..
The new "improved" Enzyte product has some good ingredients though, but interestingly several users report even with all these new ingredients, the product isn't actually performing better rather it's performing poorer than before.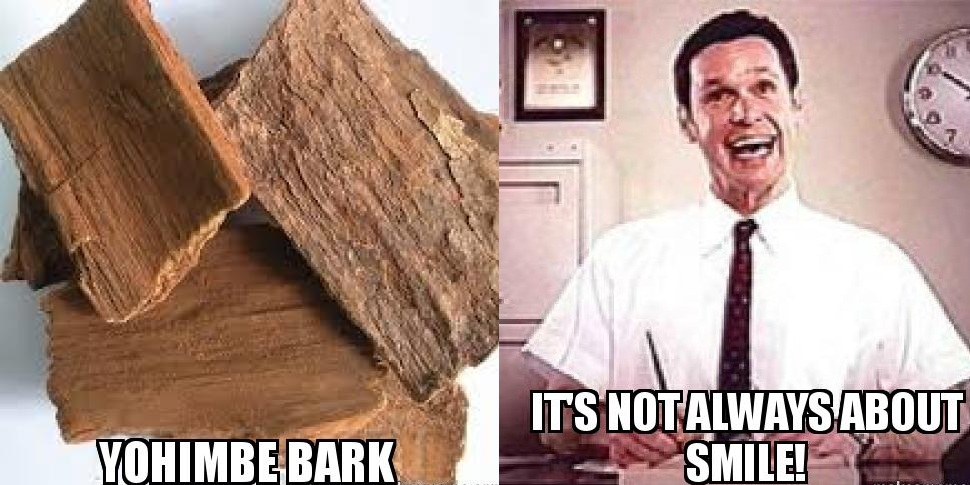 Add to this, the fact that yohimbe itself might have some serious side effects. So, if it does have yohimbe, it can be a problem. If it doesn't, it doesn't work.
There might be 2 reasons for the newer versions of Enzyte to be not so efficient , the quantity of ingredients is not enough to provide any benefits which makes sense as to make profits , the company might have to cut on the "quantity" considering how much it spends buying advertising online and on TV etc and how much it had to spend on defending itself in court trials.
The second issue might be with the "quality" of ingredients.
David Schardt , a CSPI senior nutritionist, in a news release mentioned that "It's really extraordinary that this product is advertised on television, in newspapers, making these claims that just have no basis".
What are the ingredients?
Niacin (Enhances blood flow and supports cardiovascular functions.)
Grape Seed Extract (Good for blood flow to erectile tissues.)
Muira Puama (It serves as a dopamine enhancer a sex motivator hormone leading to higher libido.)
Korean Red Ginseng (Used as an aphrodisiac and makes absorption process easier.)
Zinc (Helps increase seminal volume.)
Yohimbe (Has a powerful therapeutic and sexual effect, however has several side effects associated with it like nausea, dizziness, anxiety and even insomnia. If you're suffering from anxiety issues or any condition remotely related to heart, just avoid Yohimbe. Read more on what Yohimbe can do through Wikipedia )
Do the ingredients work?
Regardless of whether an ingredient works as a stand alone sexual enhancer, what really matters is if the product as a whole works or not. Its ingredients should be working in synergy to produce the desired effects, but several consumer reports confirm the product is not effective.
After researching so much on male enhancement products, I know for sure now the significance of medical studies.
The product should have undergone a thorough "medical/clinical study" on its own under strict provisions and a neutral third party. This does not seem to be the case with Enzyte.
That is why, the only effective working products I found till date are those that have undergone a strict clinical study on their effectiveness. They have the required necessary ingredients and create a powerful hormonal environment in the body for penile growth, stronger erections and better sex. They are Vigrx Plus and Prosolution Plus.
Sadly, there are now several imitators of Vigrx Plus product in the market now offering counterfeit pills. But to consumers relief, they've made it easy to identify if you have the right authentic pills or not by including a product verification code checker on their website.
Just make sure, to only buy from official site.
The research on Enzyte was not conducted in any medical facility. The tests were done by men initially measuring their genitals and then following the 90 day program. After completing the program, they would measure again to find that their penis had grown by 24%. This is quite ridiculous.
Conclusion
The company behind Enzyte has not only been involved in shady marketing, but has followed unauthorized and illegal shipping and billing practices. They based the company off of false hopes, lies, and more lies. They offered a fake money back guarantee deal by making it impossible to get a refund. What truly made this scam stand out was the longevity of it and how many people fell victim to a simple scam. There are better products out there that show real results. Say goodbye to Smiling Bob.